Parents are increasingly posting masses of pictures of their children online. This not only violates their personal rights – but it also harbors risks. Now France wants to be the first country in the world to take legal action against it.
The birth of a baby, its first smile, its first steps – parents are usually overjoyed at such early milestones in the life of their offspring. These special moments are often captured in pictures and proudly presented to relatives and friends. This could get annoying for others at times but was never a problem as long as the photo album disappeared back onto your own bookshelf afterward. With the advent of social media, however, children's photos are increasingly being posted publicly on the Internet, and this can certainly have unintended consequences.  
1300 photos before the 13th birthday
"Ultimately, it's often about recognition, for example via mechanisms such as likes or hearts," explains Sophie Pohle, media education officer at the German Children's Fund in Berlin. Sometimes the first ultrasound image is posted, but also photos of the beach, children's birthday parties, or school enrollment parties. "In principle, there is nothing that is not shown." Sometimes even toddlers are marketed for advertising purposes, influencers use them to advertise cosmetics or baby clothes. Every person has a right to their own image, and this also and especially applies to children.
Former Child Welfare Commissioner for England, Anne Longfield, warned in a 2018 report that, on average, around 1,300 pictures of every child are circulating online before they are 13 years old. The phenomenon even has its own name: "sharing", made up of the English words "to share" and "parents".
Photo postings with consequences
But the internet never forgets. This sentence, which has often been heard, can actually become a problem. For example, when the children themselves are not happy with their photos. "What parents would describe as sweet and cute, children sometimes find incredibly embarrassing," explains the spokeswoman for the German Children's Fund. "And if something like that gets into public circulation, it can of course be a target for bullying, insults, or hate comments." Even if later in an application "the HR department googles who is applying and then pictures appear that are really unpleasant, that can become a problem". Blogger Toyah Diebel launched the #deinkindauchnicht project in 2019 to draw attention to precisely these risks brought to life.
What's more, it's often not just the child's face that can be seen in the pictures, but also their personal surroundings: the children's room, house, their own garden. Additional data can often be read from the associated text posts, such as the child's name or date of birth. "Sometimes this linked data can also be used to draw conclusions about where the child lives," warns Sophie Pohle. This is not only a problem for data protection reasons: "Of course, there is always a risk that such information and images will fall into the wrong hands and circulate in pedophile circles, for example." As early as 2019, the online portal jugendschutz.net, which was jointly launched by the federal and state governments In a report it was pointed out that "Instagram is misused by people with a sexual interest in children for networking purposes. For example, children's pictures are collected, provided with sexual comments or hashtags and shared".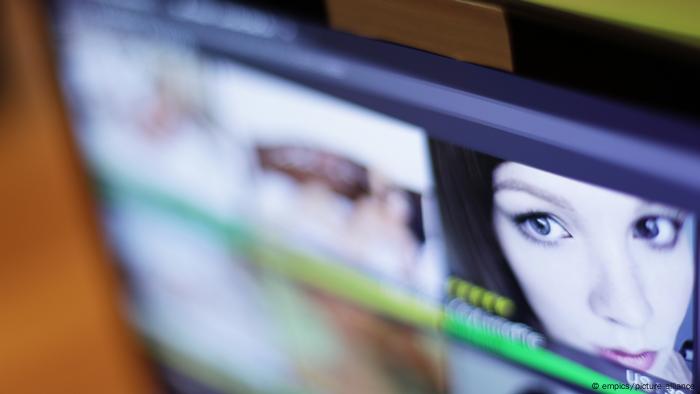 Even supposedly harmless photos of children and young people could end up in the hands of pedophiles if they are posted too carelessly on social networks
What has often underestimated: "Parents have a relatively good awareness that public posting on Facebook, TikTok or Instagram is problematic," explains Sophie Pohle. "At the same time, they find messengers like Whatsapp relatively private and therefore share there all the more uninhibitedly." For example by means of the status function, with which the entire circle of acquaintances sometimes gets access to the pictures. "The crux of the matter is how great the parents' sense of responsibility is in such a place and how that is reflected, for example in privacy settings on the relevant networks. Do I really share the pictures publicly or only with my followers?" says Pohle. But even with a private chat, one cannot be sure that a photo of the person opposite is not passed on without being asked. The German Children's Fund has therefore published its own guidelines on what to pay particular attention to when posting pictures of children online.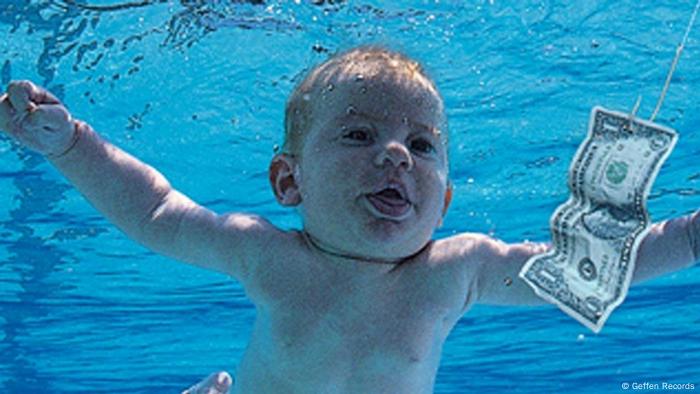 Probably the best-known legal dispute over a baby photo so far: the child on the record cover of the band "Nirvana" sued 30 years later in the USA for "commercial child pornography" – but so far has failed in court
France: Ban on sharing by law
In order to curb the particularly excessive dissemination of images that are also offensive to dignity, France is now taking a path that is unique worldwide: it wants to ban parents from sharing pictures of their children on social media without their permission. Legal action can be taken to resolve disagreements between parents, such as prohibiting one parent from posting or sharing pictures of their child without the other's permission. In extreme cases, parents can even lose the right to control their children's image rights.
The new draft law also pays special attention to the "exploitation of children's pictures on online platforms". Income from commercially used children's photos must be paid into an account that the children from the age of 16 can use themselves. In addition, a legally enforceable "right to be forgotten" is anchored, according to which children can have their own pictures and videos removed from the internet later if they wish.
Overall, Sophie Pohle assesses the French draft law positively. Because it strengthens the personal rights of minors already enshrined in the UN Convention on the Rights of the Child. "The point is not that the posting of children's pictures on the Internet should be banned in general, but to prevent the excessive and disrespectful use of them on social media," says Pohle.
"The right to one's own image means that every person can decide for themselves what image material they may and may not publish publicly. And that's why it's absolutely important from a children's rights perspective to involve the children themselves in the decision and also to accept a 'no' from the child and not just ignore it."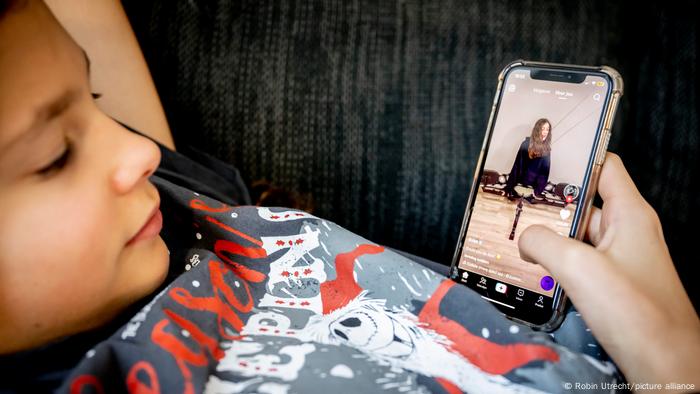 Children also learn from their parents what they post and how they use social media
In other parts of the world, there is still no such legislative project as in France. Therefore, says Sophie Pohle, education is the most important means of protecting children from the unwanted consequences of sharing. In daycare centers, schools, and on social media platforms, but also and especially with the parents themselves. First and foremost, families "must develop a common understanding of how to treat photos of themselves with respect and responsibility," says Pohle. "Because by the time they have their own smartphone at the latest, the children themselves are on the go on social media and then, of course, are also strongly influenced by how it was handled in their family beforehand."
Must See
Amsterdam mainly celebrates April 27th in Orange. The king's birthday is traditionally celebrated with a...

A country between high-tech and tradition. A visit to East Asian South Korea is worthwhile...

No other federal state has as much water as Mecklenburg-Western Pomerania. Baltic Sea waves wash...