Everywhere in Germany, traditional specialties that are only available at this time of year attract visitors during Advent. Classics such as gingerbread, but also homemade cookies are among the favourites.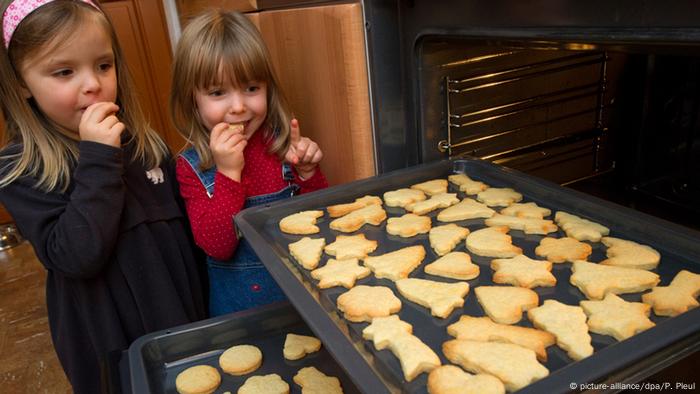 Fresh off the tin
Baking together before Christmas is a popular custom in many families. So-called cut-out cookies are quick and easy to prepare. The rolled out dough is cut out with various shapes. Hearts, moon and stars, Christmas trees or animal figures. Brushed with egg yolk they get a nice shine. After they have cooled down, they can be colorfully decorated.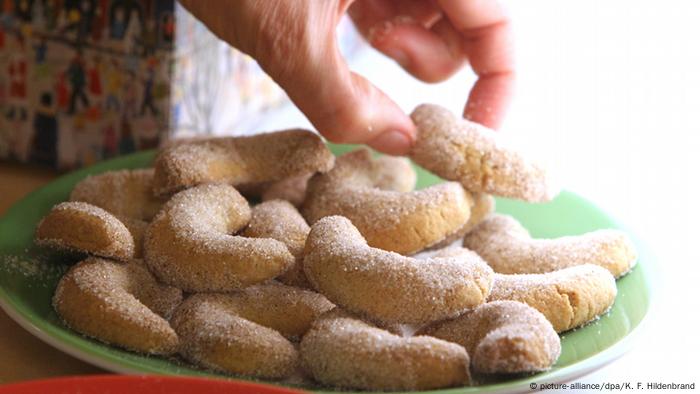 It smells like vanilla…
That's what Germans like best: vanilla crescents! As the name Kipferl already suggests, the small, delicious croissants originally come from the Austrian-Bohemian region. They are formed from shortcrust pastry and flavored with vanilla. Ground almonds or nuts are also used as ingredients. And when the croissants smell warm from the baking tray, no one can resist.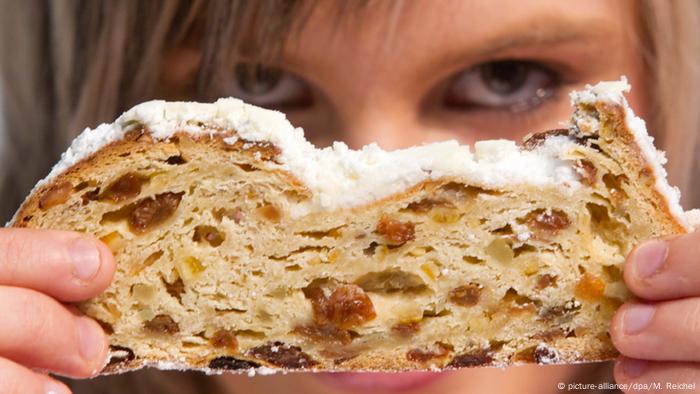 With or without butter?
In the Middle Ages, Stollen was baked without butter and raisins. During the Lenten season before Christmas, which was common at the time, the Saxon nobility did not like it. Only with the permission of Pope Innocent VIII was butter added to the dough as a flavor carrier. There were also plenty of raisins. This is how the Dresdner Christstollen became popular on everyone's lips. Today it is also available with quark for figure-conscious people.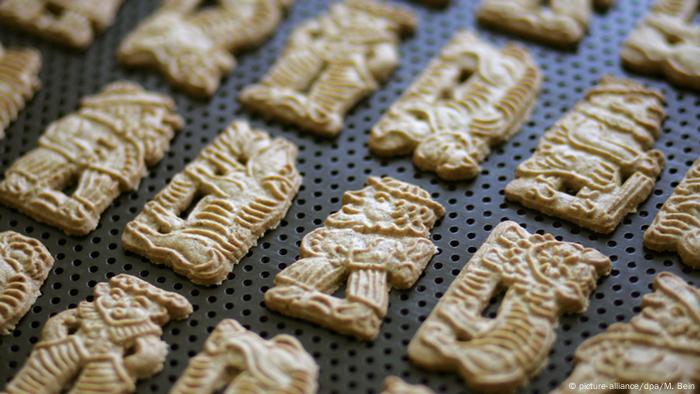 Well modeled
The pastry Spekulatius has its origins in the Niederrhein-Holland-Belgium region. In carved wooden forms, called moulds, the dough gets its typical embossing with mostly rural motifs. Before baking, the cookies are knocked out. Speculaas are often given away on December 6th with the image of St. Nicholas printed on them. Historical models are sought-after collector's items.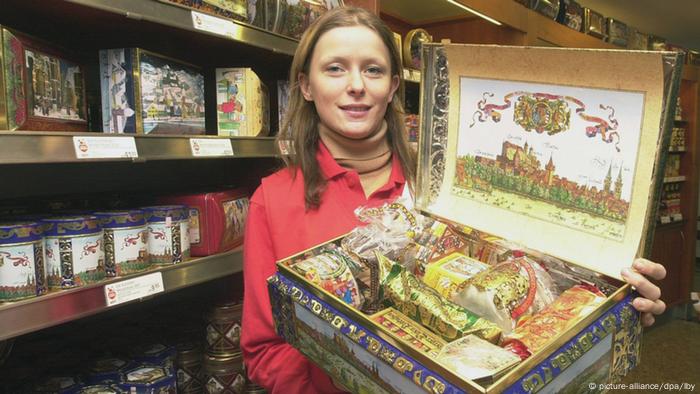 Classic chest
A Christmas package from Nuremberg is coveted all over the world. Filled with gingerbread, the oldest known holiday treat. Since the 14th century, the city in Bavaria has developed into a center of gingerbread production. Gingerbread is still made to this day according to the old, secret recipes. The Elisen gingerbread with only ten percent flour is considered a special delicacy.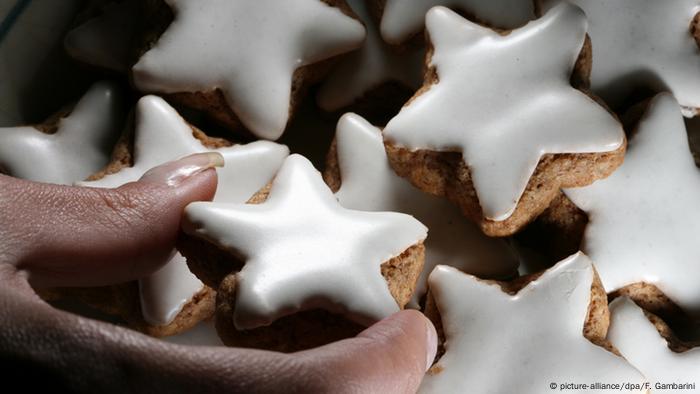 The spice does it…
Exotic spices such as aniseed, cardamom, nutmeg, vanilla or cinnamon used to make Christmas cookies something very special. Today they are affordable for everyone. If you like cinnamon stars, however, you should make sure that Ceylon cinnamon was used. It's a bit more expensive, but doesn't contain as much harmful coumarin. After all, adults are allowed to snack on eight cinnamon stars per day.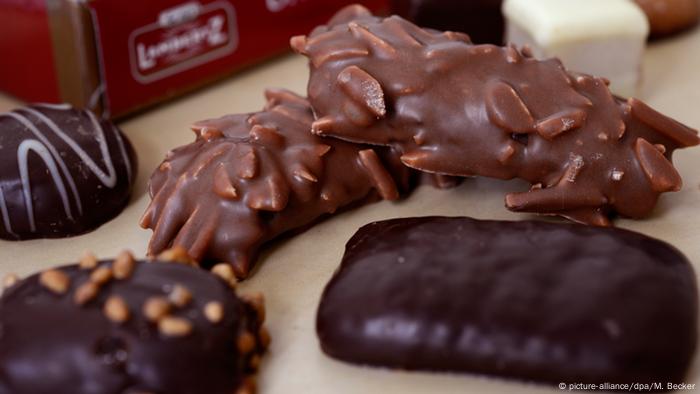 Printe meets domino
As Aachener Printen, a gingerbread creation became independent in the 19th century. Without any fat and with sugar beet syrup instead of honey, the baked goods were ideally suited for factory production and shipping. In the form of cubes, covered with dark or white chocolate and filled with fruit jelly, dominoes now complement the modern range of specialties from Aachen.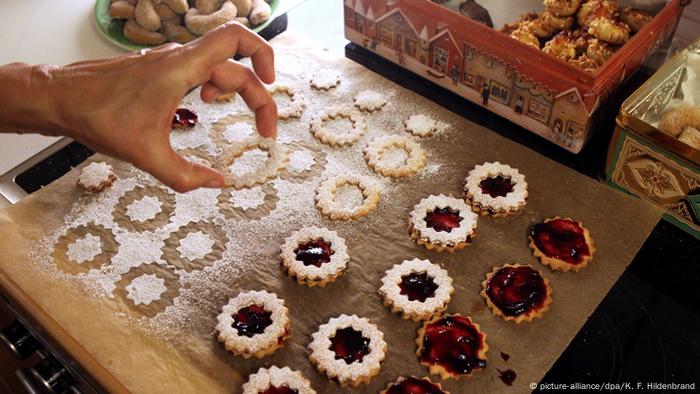 The key is the blob…
Ox eyes, also known as googly eyes depending on the region, are no problem for somewhat advanced cookie bakers. The basis is a shortcrust pastry with or without almonds, with or without marzipan. In the middle, currant or raspberry jelly provides the fruity component. If you like, you can also use strawberry or apricot jam as an eye.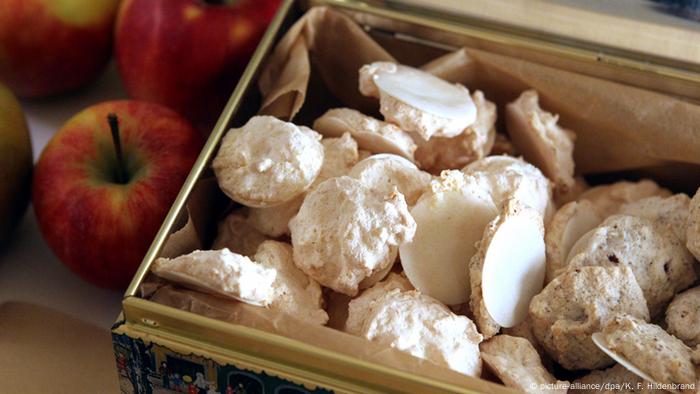 Model snowflake
A mass of grated coconut, egg white, sugar and a pinch of salt sits loosely and airily on wafers. What is called a macaroon in Germany is known in France as a macaron, a meringue made from almond flour. The use of wafers as a base dates back to medieval monastery kitchens. Incidentally, a whole coconut used to be the crowning glory of many a Christmas plate in German living rooms.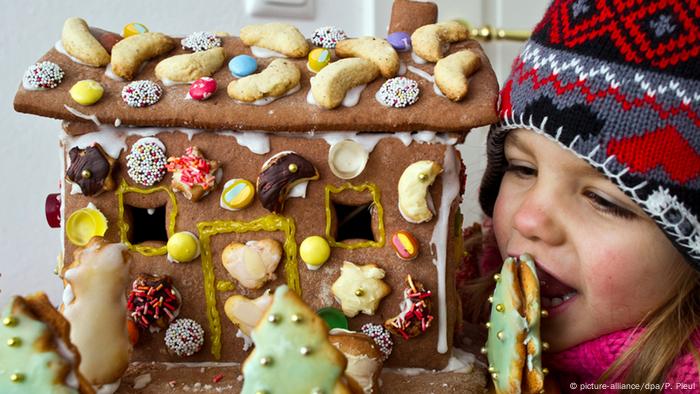 Guaranteed without witch
A crunchy house made of gingerbread is the sweet antithesis to the creepy witch's house in the Grimm fairy tale of Hansel and Gretel. They were so poor and hungry that they could not resist the nourishing temptations of a wicked witch. In this case, however, there are no consequences. If you also want to bake the gingerbread yourself when making your own, you can use a special spice mixture.
Must See
Only about 40 percent of all babies under the age of six months are...

The sugar molecule Myo-inositol found in breast milk could be essential for the baby's...

Bonn is the smallest of the Rhine metropolises. But only Bonn can claim to have...